Starting on June 2022, this reward program is exclusive to my website only and is not available on Etsy.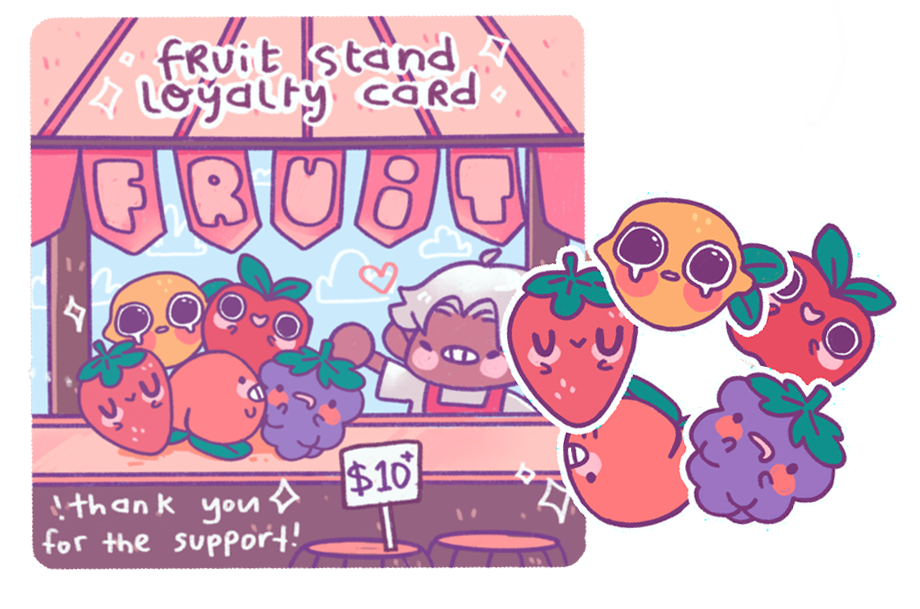 All orders above CAD$10 (excluding shipping fee) are going to recieve a loyalty points card and a FRUIT point sticker. You will get 2 FRUIT points if you spend CAD$20+ and 3 for CAD$30 and so on.
2023 Shiba-themed rewards: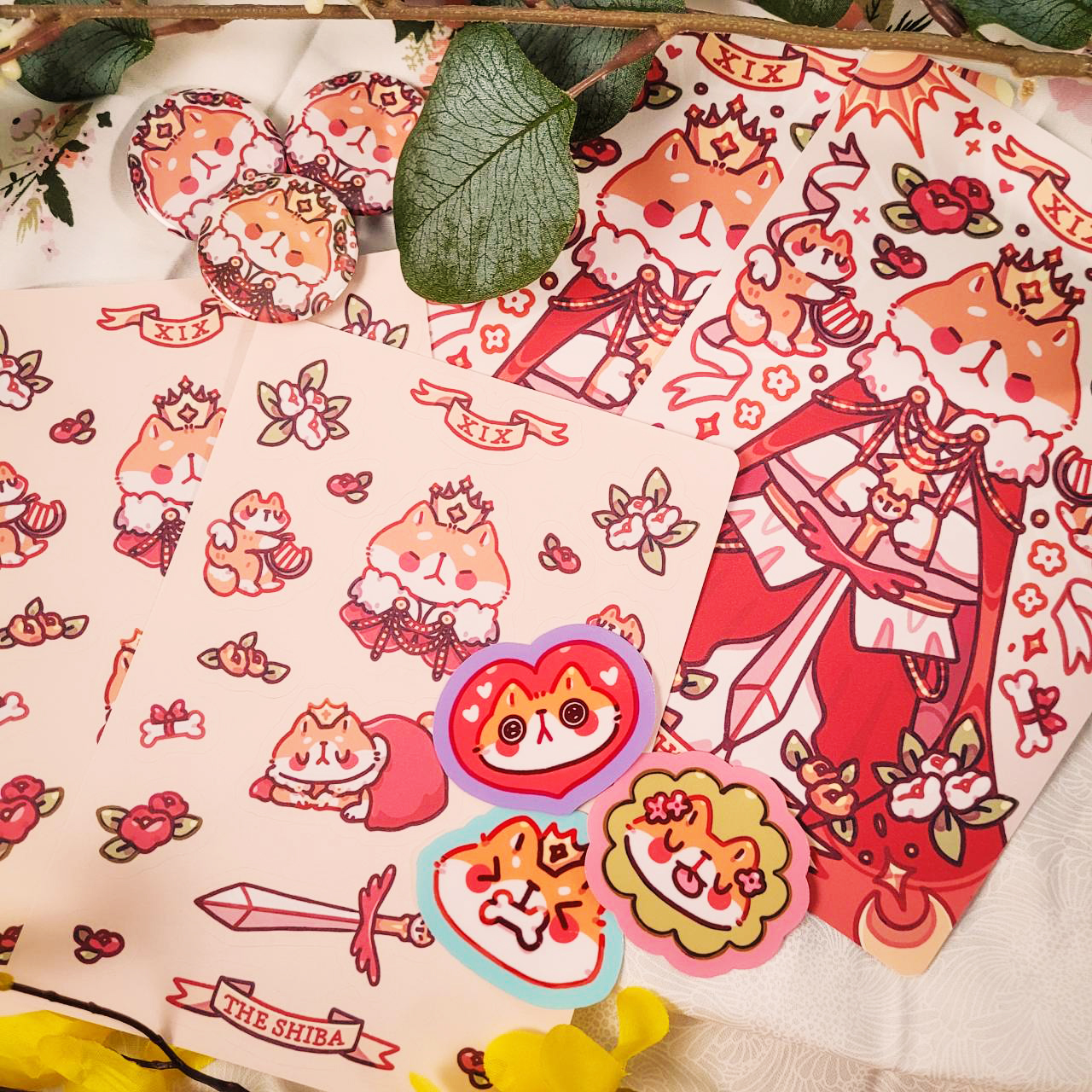 1 button pin
3 waterproof stickers
1 sticker sheet
1 print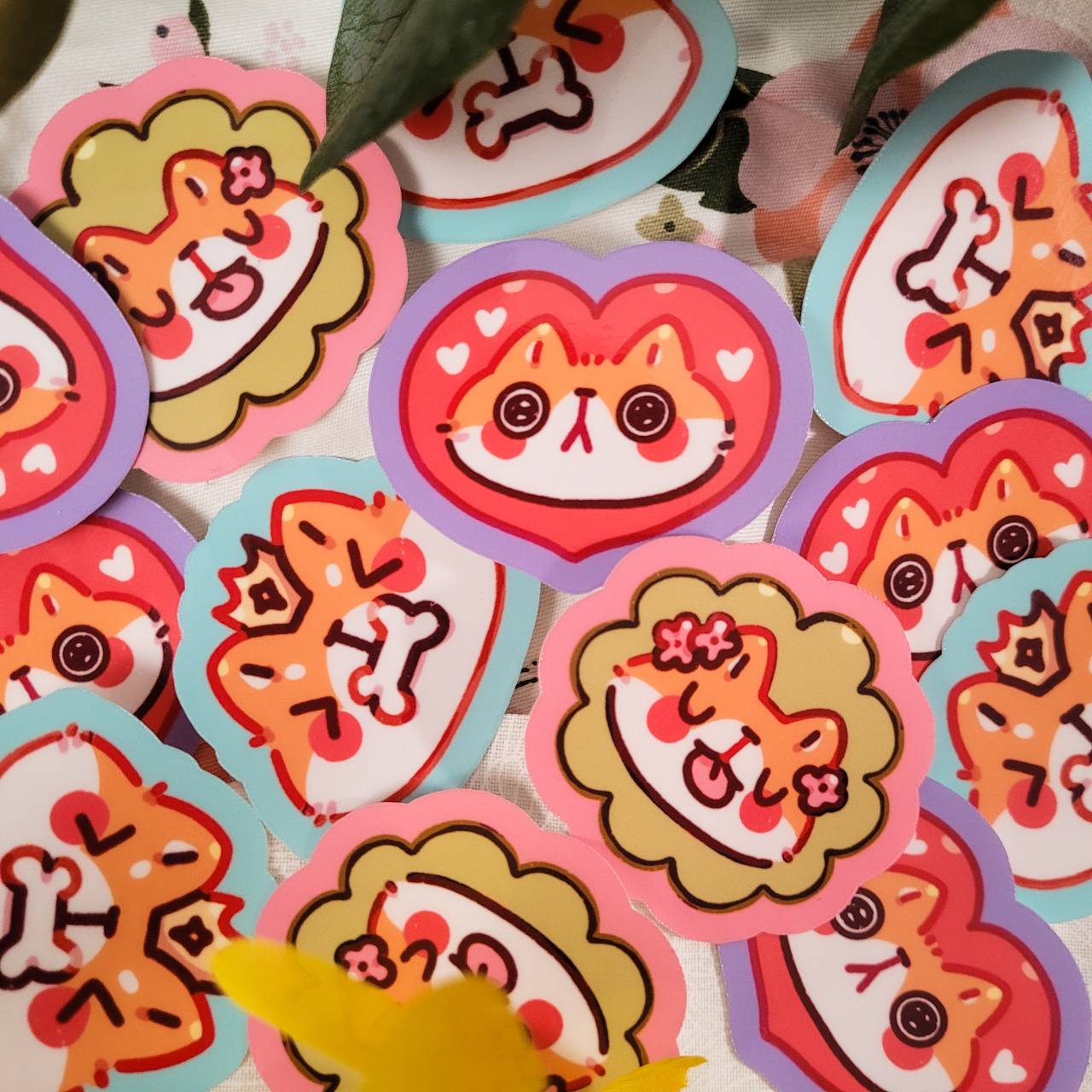 FAQ about the rewards:
How does the card work?


Fruit stickers are the "points" and you stick it on the fruit basket at the back of the loyalty card. Every time you return to my shop and spend CAD$10+ (excluding shipping fee), you will receive a fruit sticker(s)/point(s)



How many fruit points do I need to claim a reward?
Once you recieve 5 FRUITS (does not matter what fruits you get), you are eligible to claim exclusive rewards for the Loyalty Card program. You can claim a reward by leaving a message here or on my Instagram @tossedleaf


What are the claimable rewards and when can I claim them?


Only the exclusive rewards are available to claim. See above for this year's rewards. You can complete your points card at any time. They do not expire. However, the rewards change every year. I will always give 1 month notice in advance on my Instagram @tossedleaf and show the next year's bundle reward before changing them completely, giving you enough time to think about which one to claim.
Do not hesitate to send me a message here or on Instagram @tossedleaf