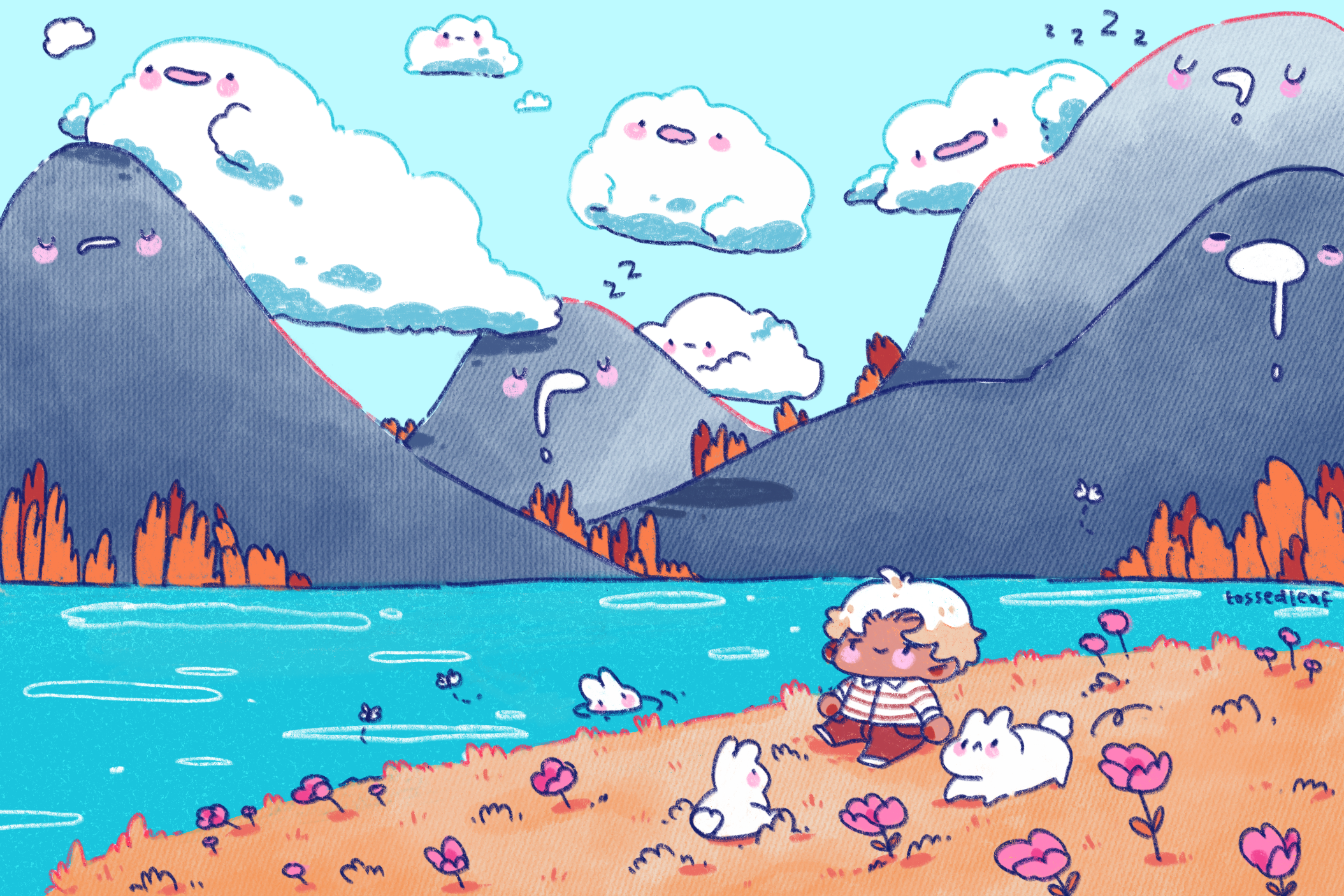 SHINN

Based in Canada + making random derpy doodles & cute journal stationeries ♥
Hello! ☆ My name is Shinn ☆ I work both as a self-employed artist at home and as a postal clerk at Canada Post. I work part time creating doodles, and running my shop.
FAQ about my art & me:
Media, programs and brushes?

I'm a digital artist! I use Procreate in my Ipad Pro and Apple pencil. I only use default brushes from procreate but my most often used for my products are the 6B brush and the inkbleed. I do not modify these brushes.


What inspires you to make art?

My inspiration comes from many things like anime, nature, animals and any images from Pinterest. The rest are imagination and some fun random things from my BRAIN CELLS <3


Where are you from?

Philippines! Now, I live in Canada!


Anime list that inspires me to draw? (could inspire you too!)

Classic Ghibli movies are good for color inspirations and a chill movie to listen to while drawing. Haikyuu and Jujutsu Kaisen makes me want to draw fanart. Chill anime on the background are Somali and the forest spirit, Barakamon, Amaama to Inazuma, Gakuen Babysitters. Movies: Patema Inverted, Promare, the Boy and the Beast.


Favorite Ghibli Movies?

The Wind Rises, Howl's Moving Castle, Arriety, Princess Mononoke, Grave of the fireflies, Castle in the sky, Nausicaa, Ponyo, Totoro, Tales from Earthsea, The Red Turtle


Favorite Video Games?

Here are some of my faves, that you might want to play on your own too! Breath of the Wild, Stardew Valley, Monster Hunter World and Rise, Code Vein, Fishing Planet :>, Skyrim, Sky: Children of Light, Taiko no Tatsujin, Animal Crossing, Subnautica and Satisfactory.

Currently playing: Destiny 2, Stardew Valley, Raft, replaying BOTW...