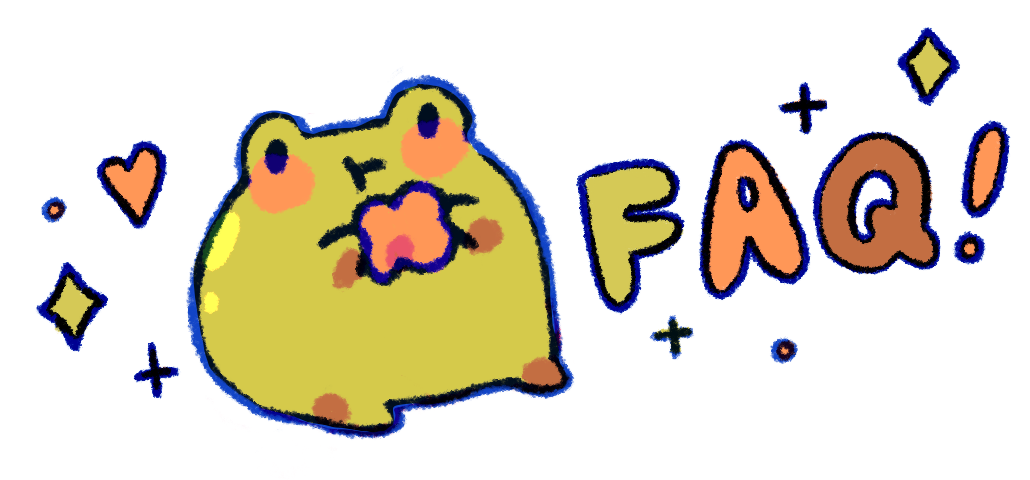 NOTE: Orders to Germany will be cancelled.
Sorry for the inconvenience!
Type of Stickers?
Most of my stickers are PAPER stickers and are not WATERPROOF (e.g. water bottles and cars). They are for journaling, penpalling, calendars and possibly laptops. However, I do have some weatherproof stickers available. Check each listings details before ordering.

Handmade goods?
Most of my products (stickers and prints) are made by me at home! Using my own printer and cutting them all by hand! I will do my best to make the perfect! My charms, washi tapes and sticky notes are all manufactured outside, though! Hope you like them!

Return, Exchange & Refund Policy
I do not accept returns. All sales are final. If you recieved the wrong item or if the orders are damaged, faulty or lost, please contact me here. Any lost or damaged packages will be partially refunded. I do not have any control over your packages once I hand them over to the post office.


How long does it take to process an order? How long does it take to arrive?
I process an order within 4 business days to a week. Orders are packaged everyday but they are sent to the post office every Monday, Tuesday, Wednesday and Friday.

Canada Post delivery times from my location:
Canada: 5 days to 2 weeks
US: 2 weeks to 1.5 months
International: 2 weeks to 3 months

Tracking will have a better guaranteed delivery date.

Note that these delivery dates changes a lot depending on the season. Mostly, US and International orders will arrive longer due to the pandemic and the holidays. Thank you for your understanding! Please do contact me here, if you have any questions.


Custom fees on your package?
Please be aware of your own country's custom fees.

For UK and EU customers, I will not collect any VAT so you will have to pay additional VAT collected in your country, when the package reaches customs. You will experience additional package delays and additional processing fees. Please check more information about the fee at your country's custom offices before buying.


Why is my shipping fee so expensive?
All of the shipping fees are as cheap as they can get. It includes my packaging materials and time. If you didn't know, stickers are flat lettermail by default (without tracking). This is the cheapest way to support me internationally! Thank you! ☆


Missing items?
I package all of the orders myself and I could miss an item or two. Please contact me here about this issue. I will send it to you without extra shipping fee!


COMMISSION FAQs:
Priority Queues and Normal Queues? Queues are shown in here to see my progress with my other commissions. Priority Queues have higher priority than the Normal Queues. I always finish Priority Queues first so the Normal Queues get pushed back.


Priority Queue ETA? 2 weeks to 1 month is my fastest depending on where you are with the queue. I will always contact you when I start sketching.


Normal Queue ETA? 1 month to 3 months when its your turn. The time starts when I start your sketch. If you have a deadline, I recommend buying a slot on Priority Queues.


Physical products (i.e. stickers and prints) are shipped with a stamp. Tracking is also available. Price varies for different countries.


Physical Product Options? I offer to make your commissions into stickers and prints. Stickers are waterproof and Prints are printed on cardstock.


Waterproof my shop items? Yes, I can make some of my shop items waterproof for you! Contact me more about them.


Existing artwork for stickers or prints? I can make some of my drawings that are not on the shop be printed as stickers or postcards. I charge them the same as being commissioned because it takes me time to format them properly, and for color testing.


Tattoo Tickets? I offer to line my drawings properly for tattooing for a fee. Most of my drawings are drawn with textured brushes that are not meant to for tattoos. I will line it with a smoother brush.


Combining Orders? Let me know if you ever want to add some of my products from the shop with your commission orders. I will charge it together and will ship them together.